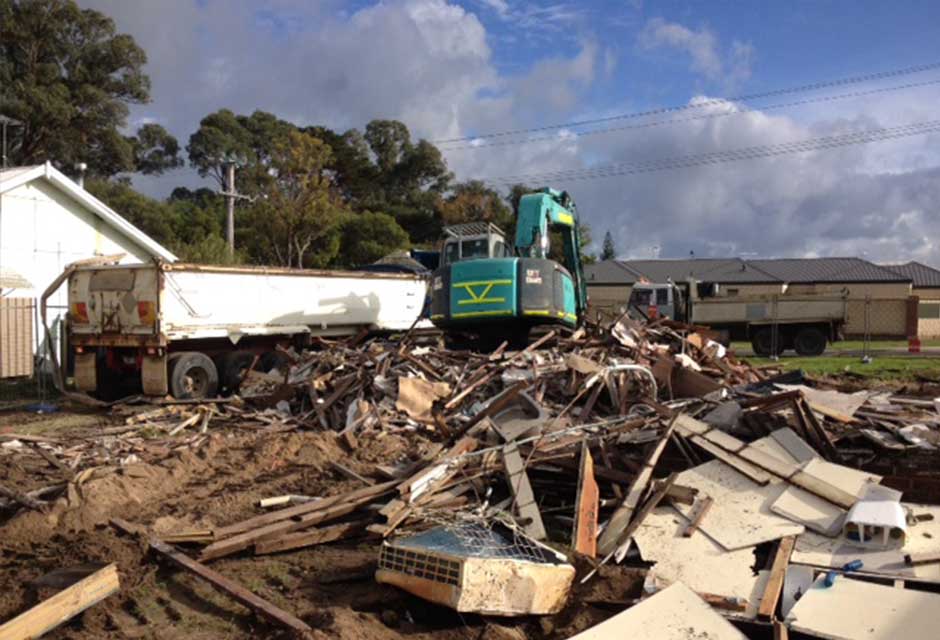 PRiMe Contracting will take care of the entire demolition process for you, from obtaining the Demolition Permit, carrying out the Baiting for Vermin, removing asbestos and demolishing the structure.
PRiMe Contracting holds a Class 2 Demolition License and a Restricted Asbestos License together with all the necessary insurances required to carry out your project. We will ensure that all building materials from our Demolition Sites are sorted and transported to a licensed Waste Facility for recycling.
PRiMe Contracting take pride of ensuring our clients requirements are met & carried out in the correct manner.
Demolition Examples